with


Joshua Shapiro & Katrina Head


(Special Crystal Skull Resource Page)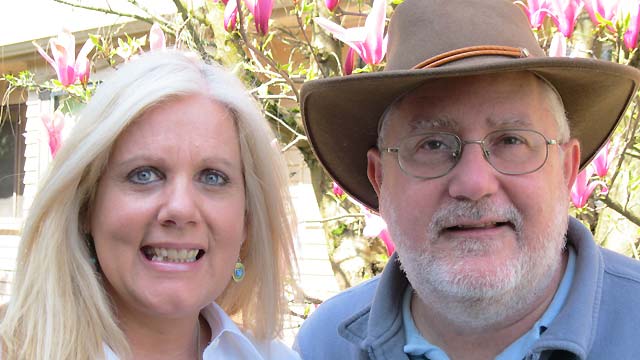 ( This page contains some special links to various
Crystal Skull Resources that the Explorers offer)

---


Joshua discusses his first
encounter with a Crystal Skull




This video above is part of the interview done with Joshua Shapiro
for a special documentary that was aired by the Smithsonian Institute
and Channel 5 in England in June of 2008, around the time when
the Indiana Jones film came out - Joshua discusses how he had his
first contact with a crystal skull - just hit the play button (right triangle)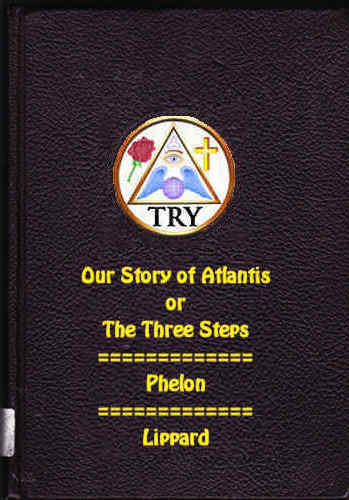 Have You Ever Wondered What Life Was Like in the Legendary Land of Atlantis?
We have received permission to offer this rare book by the publisher for a special discount if you order in time!
It discusses the translation of an ancient scroll written in Atlantean that was discovered within an advanced stone structure found on an island in the West Indies in the late 1880's.
This is a must have book, to read more and get your copy at the special price click on the link below: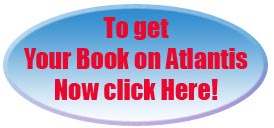 ---
In this book we hear from the people who live in the Hidden City of Telos, descen-dants of Lemuria that live under Mt. Shasta. This book can change your life and perspective on what is real!

The publisher is allowing us to share this unknown but special book with our friends around the world. The book is based on telepathic communications the author Dianne Robbins has received from the people of Telos and those who live in the Inner Earth.

Order this remarkable book within the next few weeks and we are gifting a FREE bonus of three special reports plus access to a rare interview with the Guardian of the Mitchell-Hedges Crystal Skull. Click below to order:


Our FREE new Newsletter is available right now --
entitled "The Unfolding of the Crystal Skulls".
For each new member who joins we are sharing,
never publicly released before, a special 3-Part
Crystal Skull Documentary, made in 2007.
To learn what other gifts and information we are
sharing with our members, click on the photo of the
crystal skulls above to view the newsletter webpage.





( Join us for the celebration of our new website which offers us new special online services,
eventually all of the information on this website will be placed on the
new one - it is much easier to navigate and find what you seek - with new
articles, blogs, interviews and more, just click on the graphic button above
to visit or you can go to: www.whatarecrystalskulls.com )





( The new international Crystal Skull Network where crystal skull people can meet,
interact, share experiences and knowledge, work together on mutual projects and
creating new bonds and friendship. This network was begun in April of 2011, inspired
by the Dutch Crystal Skull conference in March, 2011. Click on the banner above or
go to the website directly at: www.v-j-enterprises.com/ICSN-invite2011.htm )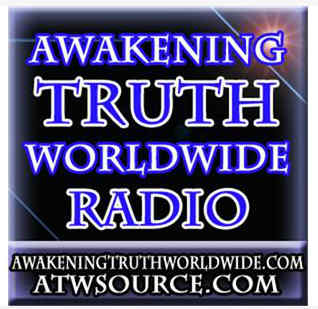 "The Unfolding of the Crystal Skulls &
Other Mysteries" - The New Radio Show

Join Joshua Shapiro & Katrina Head as they bring their new radio show to the ATW Radio Network - each month they will offer a new show including insights and the latest news about the Crystal Skulls and other World Mysteries. Sometimes they will have special guest on.
The First Show aired on April 14th through the ATW Radio Network was: #1 - It Begins which gives you a chance to meet Joshua & Katrina and learn about some of their latest adventures with the crystal skulls. To listen to this show click here or on the logo to your left.

Their Second Radio Show aired on June 2nd and was entitled: #2 - The Next Adventure and on this program they interviewed their quest and good friend Dr. Linda Hostalek and discussed her challenge with cancer, her travels to Peru and working with a Peruvian Shaman, about her connection with crystal skulls and the channeled information she is receiving from the Pleiadians and the Agarthians (Inner Earth people). To listen to this second show just click here or go to this webpage at: http://bit.ly/JLBNYu
Our Third Program aired on June 9th and was entited: #3 - Interview with Bill Homann. Bill Homann is the guardian of the well known "Mitchell-Hedges Crystal Skull of Love" which was discovered in Belize in 1924, at an archeological dig in the ancient Mayan city of "Lubantum" by Anna Mitchell-Hedges, the adopted daughter of the famed explorer "F. A. Mitchell-Hedges". On this show we will talk with Mr. Homann about this crystal skull, his latest adventures and what experiences people have around the skull. To listen to a recording of this show feel free to go to: http://bit.ly/KGM20X
Now, Joshua and Katrina are now teachers for ATW (Awakening Truth Worldwide) based out of Vancouver, B.C., Canada. ATW is providing for the Crystal Skull Explorers their own on-line classroom. Each month Joshua & Katrina will offer different classes linked to the work and investigations about the crystal skulls, other world mysteries and the paranormal. To see a schedule of their online courses, please visit their profile page at:
http://www.atwsource.com/content/thecrystalskullexplorers

There are two classes through June (2012) which the Crystal Skull Explorers are offering through ATW. To review what they are and to register to attend (or view online as a recorded class afterwards), please check out:

Intro to the Crystal Skulls - an introduction about the crystal skulls with Joshua Shapiro as he discusses what the crystal skulls are and some of the most well known skulls in the world:

http://www.awakeningtruthworldwide.com/fe/23621-intro-to-the-crystal-skulls
(pre-recorded online class, one hour, FREE)

Answers to Your Questions About Our Origins - a two hour class featuring our friend Teresa Carol, a trance medium in the Seattle area, who we have been interviewing the spirit guides who speak through her for a future book we are working on about the Paranormal. Teresa will share what her life has been liked as a medium and then some of her guides will speak through her to share information linked to the origins of humanity and our soul and answer questions from the participants.

http://www.awakeningtruthworldwide.com/fe/25000-answers-to-your-questions-about-our-origins
(live program offered on June 17, two hours starting at 11 AM PST, 2 PM EST, 7 PM GMT,
this is a paid event)
(To sign up for the free membership offered by ATW to not only be able to attend the classes, workshops, conferences and on-demand (recorded) activities of the Crystal Skull Explorers but also from all the other wonderful events by the other Teachers with ATW, just go to their home page at: http://www.awakeningtruthworldwide.com )


Pythagoras Conference Global 2012 is A World Class event that takes place over 5 days (October 10th-14th, 2011) which features over over 20 - 50 of the world most sought after experts and speakers which includes a member of royalty, and officials speaking openly to the public for the first time. Including attendees from well over 12 counties who will be present at this amazing event.

The Speakers who are coming together, their goal is to create and offer positive solutions for Humanity. Our collective hope is to expand peoples consciousness about the current situation in the world related to the ideas and information shared by the speaking to create global solutions.

One of the wonderful results of this Conference will be the development of a "Global Think Tank" that will include experts in New Physics, Time Control Technology, Alternative Energy, Exopolotics, New Science, Archeology, Cosmic Cultures, Social Science & Bio Economics, New Education, Consciousness Studies, and Astropaleology. Thus this will be the beginning of bringing together such experts with the common goal of creating real change for the "Future of Humanity."

Joshua Shapiro and Katrina Head will be two of the speakers offering a variety of talks and workshops about the crystal skulls and the role these sacred tools play in helping to bring peace to our planet. Joshua & Katrina plan to share some of the new information and research they are collecting in 2012 related to their studies of the crystal skulls and special interviews with various worldwide spiritual mediums as well as discuss several new books they are releasing in 2012.
---
If you click on the banner for the conference with Joshua (and "Portal de Luz) to your left, this will take you to another page which offers more information about the Pythagoras Conference and also you will save (by signing up under Joshua & Katrina) $100 OFF your 5-day admission ticket. Hurry as this conference will sell out!" Or to view this registration and information page click here.
(To View Information about the Conference on Facebook go to:
https://www.facebook.com/events/264036890332565/ )

Don't miss out on this early book
released in 1989 written by
Nocerino, Bowen & Shapiro.
It is currently out of print but there are
limited copies still available now.

(Click on the Front Cover of the Book to
read excerpts or get your copy today!!.)

The New Book by
Joshua Shapiro
with Katrina Head,
the Crystal Skull Explorers.
Available Now!!

(Click on the Front Cover of the Book to
Learn More or Get Your Personal Copy.)


Crystal Skulls World Peace Meditations for 2012
(click on the photo or the text link above to learn about the special world peace
meditations being held in 2012 - starting on January 1st and continuing
each month on the 13th day at the 13th hour - as we work with these
crystal friends to share a special energy with all living beings on the Earth)
Contact Information
Crystal Skull Explorers
Attn: Joshua Shapiro & Katrina Head
Renton, WA, USA
Phone: 1-678-687-5787
Fax: 1-206-350-4985

EMAIL: crystalskullexplorers@gmail.com
SKYPE: joshaushapiro17
TWITTER: @csexplorer

TWO KEY WEBSITES:

www.whatarecrystalskulls.com
www.crystalskullexplorers.com