Crystal Skull Conference Speakers for December 2012

Allayah (Linda Frisch) - Allayah is a crystal skull guardian and founder of the Crystal Skull Sanctuary social network. Allayah has been a gifted clairvoyant since she was young and also works as a healer. Allayah has a special collection of Himalayan Skulls, please see the photo below. (click here for Allayah's full bio)


Ann & Rev. Dr. Phil DeLong - This prolific husband and wife team work together to share special spiritual information and knowledge with others. They are crystal skull guardians of about 70 skulls. Dr. Phil is a medium and mystic who receives rare insights from spirit about the crystal skulls and does public talks while Ann is more linked to healing with the skulls. (click here for the DeLong's full bio)


Laurie Nielsen - Laurie is a Master of Crystology, Inca Shaman, certified energy healer, Crystal Skull Guardian, Teacher and Events Organizer. Laurie has been in the presence of a number of the most well known ancient crystal skulls and has provided opportunities for others to experience these skulls as well.
(click here for Laurie's full bio)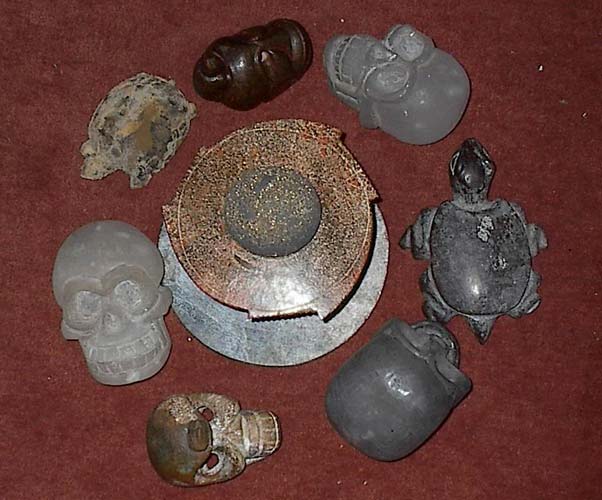 Collection of Himalayan Crystal Skulls in Allayah's hands that she
uses for healing (she calls this pattern the "Star Disc")

Rev. Marilee Ann Snyder-Nieciak - Rev. Marilee Ann is a Transformational Author, Healer, Spiritual Guide, Teacher and Crystal Skull Guardian / Presenter/ Author. She is releasing a new book entitled "Ancient Wisdom for NOW! - A Conversation with the Original 13 Skulls". (click here for Marilee's full bio)



Katrina Head & Joshua Shapiro (Crystal Skull Explorers) - Katrina and Joshua have been together since the early part of 2009, traveling throughout the world sharing the best information they have gathered about the crystal skulls and introducing their personal crystal children. They have also released several new crystal skull e-books, help other people find their perfect crystal skulls and coordinate world peace meditations amongst the many activities they keep themselves busy with.
(for the explorers full bios: click here for Katrina; click here for Joshua)

Crystal Skull Conference Schedule held in December 2012
(if you are unable to read the menu above for the 2012 conference, please use the page links below for our schedule, to determine if you wish to obtain the conference recordings)

A Summary of the Full Schedule (both days, click here)

Day 1 Schedule (December 1st, Individual Lecture Details, Crystal Skull Panel,
Laurie N., Rev. Marilee Ann, Katrina H., click here )
Day 2 Schedule (December 2nd, Individual Lecture Details, Crystal Skull Panel,
Allayah, Rev. Dr. Phil & Ann, Joshua S., click here )

Crystal Skull Radio Interviews
(For the month of November 2012, we had setup over 10 on-line radio interviews with various programs including some of our sponsors. We are fortunate to have Joshua Shapiro offering his time to share his knowledge as both a guest and host at times along with two appearances of our conference speakers and a few special crystal skull friends. If you would like to see the schedule of the shows, just click here )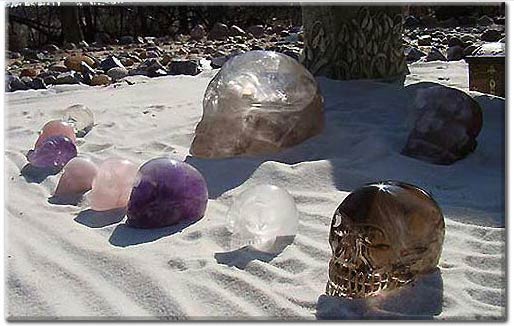 Crystal Skulls that travel with the Crystal Skull Explorers
---

Reserve the Recordings for the 2012 Crystal Skull On-Line Conference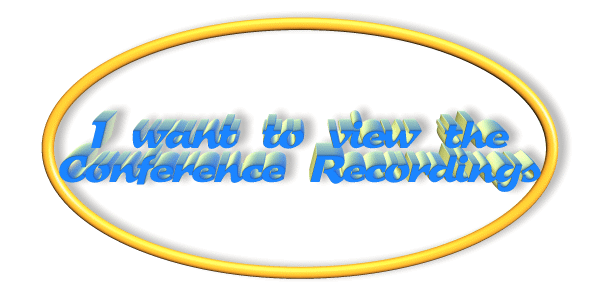 If you missed our conference on December 1st & 2nd, 2012 and would like to
be a part of the excitement and amazing energy we experienced with the
dynamic presentation, sharing of various crystal skulls that exist in the world
and the special activities that made the December 2012 crystal skull on-line
conference such a huge success, now is your chance to review the full recording
of these two special days. Just click on the big button above and you will
be taken to our Conference Archive page. You must order each recording
separately (for Day 1, December 1st and Day 2, December 2nd).

Here is some other information to help you with our Conference Archive Page:

ATW (Awakening Truth Worldwide) one of the December conference co-sponsors
is handling the payment for the conference recordings. If you haven't
already signed up for their free membership, there is a window that pops
up on the Recordings Page where they request your name and email.
This will give you access to all the ATW teachers and many more on-line
events of which many of these events are free). Joshua Shapiro and
Katrina Head, the crystal skull explorers, are teachers for ATW and plan in
2013 and beyond to continue to not only help with new conferences but to
create more special events (classes, workshops) as well. Thank you,

The Coordination Team for "Crystal Skulls into 2012 and Beyond"
moving on soon into "Crystal Skulls into 2012 and Beyond" ......


---

Crystal Skull On-Line Conference 2012 into 2013 Newsletter

To be kept up-to-date on the latest news linked to the series of Crystal Skull Conferences, On-Line editions we have done and plan to do, we strongly recommend that you sign up for our free Conference newsletter. As there will be many new activities going on from now until the next conference takes place (including new webpages and on-line features added), our newsletter is the best way to get the latest updates.

Below is a form where you can sign-up, we just require your name and your email. After we receive your request, you will receive a confirmation email to verify your newsletter request from "Crystal Skull On-Line Conference". Within this email will be a link you must click, when you do, you will be added to the newsletter.
---

Photo Gallery of Crystal Skulls - A Celebration of 2012 into 2013
(call to our friends in the world, to help us create a photo gallery of crystal skulls that you have in your care.)

In Celebration of the end of the year of 2012 as we head into an even more powerful year of 2013, since our conferences are connected with the crystal skulls, we decided to offer a special activity that will bring people together who have an affinity for the crystal skulls. Therefore for our first conference we created a photo gallery consisting of digital images of various crystal skulls that exist contributed from our friends all over the world. We intend to continue to maintain and add to this photogallery over the life of all the conferences we are preparing to offer, so one day there will be thousands of images of all kinds of different crystal skulls.

To view photos of the crystal skulls sent to us from friends all over the world, you can begin your viewing by going to the first page of the gallery at:

http://www.crystalskullexplorers.com/photogallery1.html
(there is also a link to the photogallery in the menu at the top of the page which shows a link to all the pages we have so far. The page above is the first page only.)
Therefore, we are continuing to put out a call to any and all crystal skull guardians to help us create and expand upon this Photo Gallery. If you would like to offer a photograph for the gallery from your personal crystal skull(s), please attach your photos as a jpg file to an email and send it to:

crystalskullexplorers@gmail.com - subject: Photo Gallery.

In addition to the photo, can you also share, the name of your crystal skull(s), what material it is made from, your name and where you are located in the world.

We think this part of the website should be interesting and fun for our visitors plus also look at the various webpages on this website for other photos we have added from our speakers. In addition, we created some special videos for the first conference that have even more photos of crystal skulls. It is based on the world travels of crystal skull explorers, Joshua Shapiro & Katrina Head and includes a nice rock type dancing music. To view these two videos go to:

http://www.youtube.com/watch?v=PLcCKBkpZUs
(Crystal Skulls into 2012 and Beyond, Take I)
http://www.youtube.com/watch?v=MwHK5fwTMn8
(Crystal Skulls into 2012 and Beyond, Take II)

---

Crystal Skull On-Line Resources
(This page shares some key on-line websites that share all kinds of vital information linked with the crystal skulls or about world activities.)

We have added a new page which offers some special crystal skull related websites that offer all kinds of amazing information and discuss key events taking places linked to the skulls all over the world. Over time we hope to add more contacts to this page as we continue to use this website for future on-line conferences into 2013 and beyond. Feel free to visit this page at:

http://www.crystalskullexplorers.com/resources.html
(there is also a link for these on-line resources in the menu at the top of the page which is labeled resources or the last menu item to your right.)

---

World Peace Meditation with the Crystal Skulls, December 13th

Throughout 2012, we have been doing a number of world peace meditations working with the energy of the crystal skulls on the 13th of each month, at the 13th hour (1 PM or 13:00 your local time). Since the meditation for December comes after the conference, we would like to link the conference and the meditation together in some manner as if they are part of the same event. As we determine how to do this, we will keep our friends informed as these two activities can create a powerful loving and peaceful energy for humanity.

However, if you would like to read more about the world peace meditation and to prepare to participate with us on December 13th, feel free to visit the meditation information page at:
http://www.v-j-enterprises.com/cs_wpm_instructions2012.html


---


Questions or Additional Information about the Conference

Crystal Skull Conference Coordinators
Attn: Joshua or Katrina
email: conferenceinfo@crystalskullconferences.com
phone: 1-678-687-5787
---


Co-Sponsors for the Conference

Please feel free to visit our special Co-Sponsors who greatly helped us with our first conference. Please check out their wonderful information and programs that they are offering on spiritual subjects and the paranormal. The success of our first conference was directly related to the support we received collectively from all of the Co-Sponsors. If you click on the graphic banners below it will take you directly to the Co-Sponsors' pages.
(Note - to view a more comprehensive description of each
sponsor visit our new SPONSOR'S PAGE, click here)